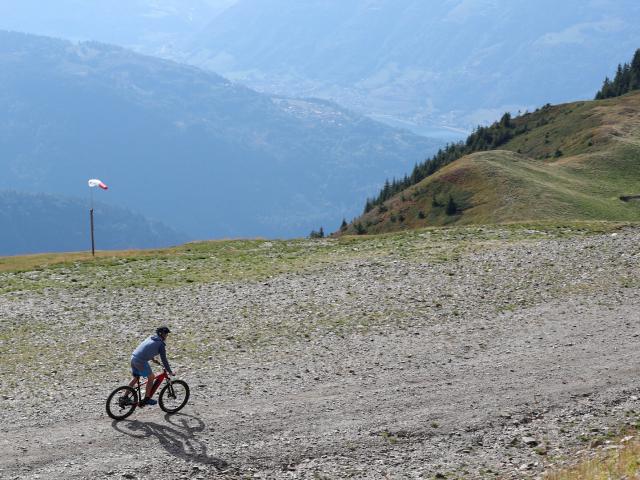 When winter ends, the snow-covered slopes turn into perfect downhill tracks for mountain bike fans. Depending on the opening of the chairlifts and the level of each one, it is possible to take the Tufs chairlift or the Claran chairlift to access the signposted trails for mountain bike descents.
On the mountainside or on the crests, several routes await mountain bike downhill enthusiasts. The most daring will even take advantage of the opening of the Claran chairlift to mountain bikes to climb to the summit for even more thrills and downhill possibilities.
For example, the daredevils and experienced mountain bikers can ride up along the Claran chairlift to the summit to reach the ridge up to the Col du Claran. From there you can follow the itinerary "tour du pays d'Allevard" to the Pierre du Carre refuge to rejoin the track from the "pas de boeuf" and go back down to Le Collet. Other routes and topos are available online and you can also get information from the tourist information office in Allevard.